Awards and Accreditations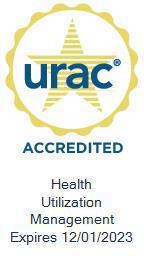 In 2014, Community Care received Health Utilization Management Accreditation from URAC, an independent, nonprofit health care accrediting organization dedicated to promoting health care quality through accreditation, education, and measurement. URAC developed the first accreditation standards for health utilization management, ensuring that organizations conducting utilization management follow a process that is clinically sound and respects patients' and providers' rights.
The URAC accreditation process demonstrates a commitment to quality services and serves as a framework to improve business processes through benchmarking organizations against nationally recognized standards. The Health Utilization Management Accreditation distinguishes organizations that demonstrate their commitment to quality and accountability.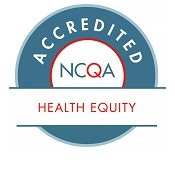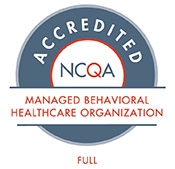 Community Care has been awarded three-year Full Accreditation - the highest possible level - from the National Committee for Quality Assurance (NCQA) for Managed Behavioral Healthcare Organization. NCQA Accreditation is a voluntary review process.
NCQA is an independent, non-profit organization that assesses and reports on the quality of the nation's managed care plans. NCQA Accreditation is nationally recognized as a seal of approval.


2020: "Best Place to Work for LGBTQ Equality" from the Human Rights Campaign Foundation's 2020 Corporate Equality Index
2018: Annapolis Coalition's Inno­vation Award in recognition of the Staff Assessment and Retention (STAR) Program
2017: Jewish Healthcare Foundation Fine Award for Teamwork Excellence in Health Care
2016: SAMHSA's Recognition of Excellence in Wellness for BHHP Model
2014: Drug & Alcohol Service Providers of Pennsylvania (DAS­POP) plaque of appreciation
2013: Recognized by the Amer­ican Psychiatric Association with its Gold Institutional Achievement award
2013: ESPRIT Children's Services Award for Helping Families Raise Healthy Children
2012: Distinguished Advocate Award, Pennsylvania Association of Psychosocial Rehabilitation Services
2010: Project of the Year Award awarded by the Allegheny County Coalition for Recovery (ACCR) to the ACCR Child and Family Com­mittee for the development the Recovery and Resiliency Toolkit and associated training
2008: Tree of Life Award, Mes­sage Carriers of Pennsylvania, for service to people recovering from addiction
2003: Moffic Award for Ethical Practice in Public Sector Managed Behavioral Health Care, American Association of Community Psychi­atrists